Pet Cages and Animal Enclosures
My Pet Cages by Ultra Lite offers the best selection of large animal cages, dog enclosures, small animal enclosures, pet store display cages, outdoor cat condos, and much much more.
If you're looking for pet cages for sale we have cages for cats, dogs, squirrels, chinchillas, and all animals in between. So whether you need a kitty condo, doggie dens, or a show cage; we have you covered. Shop our large selection of pet enclosures to keep your loving pet as happy as can be.
Pet Cages & Animal Enclosures
MADE IN THE USA
Our cages are easy to assemble and are built to order. Need a custom cage? We can do that!
Animal Enclosures
My Pet Cages by Ultra Lite has a large selection of the best animal cages for sale. Complete with 1 inch square vinyl tubing or Aluminum tubing. From small animal cages to large, Walk-in models, you can pick and choose the animal enclosure that best suits your needs and budget.
Our enclosures come as large walk-in models, or smaller units for boarding, rescues, kittening, etc. Great for isolation, in case someone gets sick.
The walk-in models do not come with a floor, making cleanup even easier! Our small animal cages are waterproof, meaning they can be easily cleaned with a garden hose, or pressure washer. Our cat cages for sale are great for both small and larger cats and come with high-quality construction, and powder coated wire, that is safe and smooth for our furry little friends, unlike vinyl coated wire which can get sticky or be chewed off.
Whether you need a large or small animal enclosure, My Pet Cages has the perfect model available with free shipping in 48 states.
Cat Cages
Every cat lover needs a cat enclosure to protect both indoor and outdoor cats. Maybe it's just to keep them out of trouble for a short time, or to keep them quarantined when they are sick, or healing. At My Pet Cages, we have a vast selection of the best cat cages for sale. They come in different sizes and are fully customizable. From black or white powder coating on dove gray or white square vinyl tubing, our cat cages for sale are the best one's money can buy.
Get a small animal enclosure with adjustable shelving, and 1x2 inch powder coated protective wire, keeping our furry feline friends safe and comfortable. Regardless, if you have an indoor or outdoor cat, from our small animal cages to the larger, more expensive ones provide peace of mind and are an extension of your home.
Our animal enclosures are all made in the USA and come with ultra-high quality construction and materials that meet the safety requirements of the ASPCA, CFA, and TICA. They can be used inside of your home or in a specific location outside where your cats can enjoy the best of both worlds: the freedom of being outside and the protection of a cat cage.
My Pet Cages offers free shipping and has professional customer service department with experienced staff ready to assist and help you with the purchase of a cat cage.
Dog Cages
When it comes to dogs, they almost all have to go outside to do their business, and some dogs prefer to stay outside. For dogs that love to stay outside, keeping them in an animal enclosure is typically the best option. Our dog cages come with ASPCA approval and are made with strong and water-proof mesh and square vinyl or aluminum tubing.
We have a variety of sizes as well as different heights and widths for small, medium, and large-sized dogs. Our dog cages are portable and can be easily moved from place to place.
At My Pet Cages by Ultra Lite, we provide the best dog cages for sale as well as doggie dens that make dogs feel safe and secure. They can be used inside or outside and are built to last. We offer small animal cages for puppies and also sell the more expensive ones for multiple dogs.
Having your dog in a secure cage with premium doors and locks is paramount because dogs are very clever and will always try to get out, although keeping them inside in a protected zone is in their best interest.
Small/Large Pet Enclosure
Investing in a large or small animal enclosure for your pets is always a good idea, especially when it comes to keeping our furry friends happy and safe. Here at My Pet Cages, we provide a large assortment of different sizes for both cats and dogs. We have everything you need to keep them safe.
Our small and larger animal enclosures are designed with safety in mind and come with the approval of the ASPCA. From square vinyl tubing to black and white powder coating, our premium cages are built to look good and provide maximum protection. Get the best animal cages at My Pet Cages by Ultra Lite.
Whether you have an indoor or outdoor pet or multiple pets, our animal enclosures are designed for indoor or outdoor use. Every large or small animal enclosure can be customized with shelving for cats. Our dog enclosures are engineered with the best construction materials and withstand changes in weather.
If you're looking for a cat model or dog cage for sale, My Pet Cages provides a great selection for both small and large animal enclosures.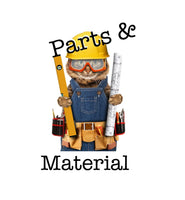 Parts & Material
Our animal enclosures & pet cages are built to last, but you may find yourself needing more parts to add onto your current set up or maybe you lost a piece. We encourage you to ask before you order >>>click here
Accessories
You can add accessories to any cage purchase and save save save! Whether you want to add an extra shelf, a hammock or a quick-lock bowl...you will get free shipping if you add it to your cage purchase >> Click here for all accessories
Testimonials
"THANK YOU for designing and creating such a well-made, easy to set-up "catio", we are ordering another one for our mother"

Happy Cat Owner, Portland Or.

It's greatly appreciated, esp since I'm just starting up breeding again. This will be my Ultralite cage #14 since 2012!  I just advised a breeder friend to buy your products (she was using *XYZ*).  Most of my cages were 2 level large queen cages and walk-in stud cages. I've had this 3 level cage before and liked it a lot. It passes through doorways easily to change rooms. 

Add customer reviews and testimonials to showcase your store's happy customers.

P.D, Naples, FL (2021)
Add customer revie
We absolutely LOVE our custom Queening pens!!  Thank you for being so great to work with!! 

ws and testimonials to showcase your store's happy customers.

N.T., FL (2021)

I love the cage and I think you all have improved even more over the years!!!! This is by far the easiest one to put together!!! You guys are the best!! 



P.G. Washington (2021)
Location
Need Assistance?
CALL US
(888) 858-7298
(702) 683-3478
Or Text
(702) 683-3478 ANYTIME!!
7 days a week 
8am - 6pm PDT