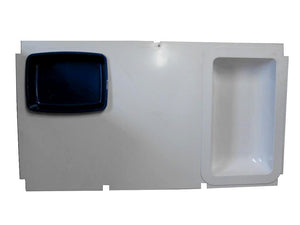 This is only available as an upgrade and will need to be purchased at the same time that you purchase the cage (see models below).
***If you are looking to replace the current floor panel in a cage that you have already purchased, then you will need to purchase the entire floor panel >>>click here for that product
These models allow you to upgrade the floor panels by sections:
Kitty Condo 520

Kitty Condo 935

Kitty Condo 935-S
NOTE: You will need to change the quantity to the amount of panels that you want to upgrade (if you are upgrading 2 out of 3 floor panels for Model 935, then you will need to purchase 2 upgrades ** we will follow up with details after purchase to find out the sections that you are upgrading. If you are upgrading all 3 floor panels, then you will need to purchase a stand).
This upgrade is $90 per section